Whether looking for a place to live or a property to rent out for yield, every home buyer wants to make a smart investment. To find out where you can do just that in 2017 Forbes teamed up with Local Market Monitor, a North Carolina-based company that tracks more than 300 housing markets. Below you'll find 20 markets where population, jobs and home prices are growing. Florida and Texas dominate, but solid markets can be found across the United States. For every city on the list, Local Market Monitor expects home prices to grow by at least 17% by 2020.

1. Dallas, Texas
Average home price: $233,000

Population: 4,604,097

3-year population growth: 6.2%

Year-over-year job growth: 3.9%

Year-over-year home price growth: 9%

Over (+) or under (-) historic value by: -3%
http://www3.forbes.com/business/where-to-invest-in-housing-in-2017/21/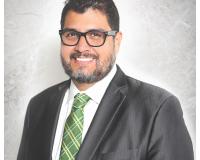 Jose is a real estate associate and provides commercial real estate and business advisory services with extensive interaction with the Hispanic/Latin Population in North Texas and Mexico. Services pro....